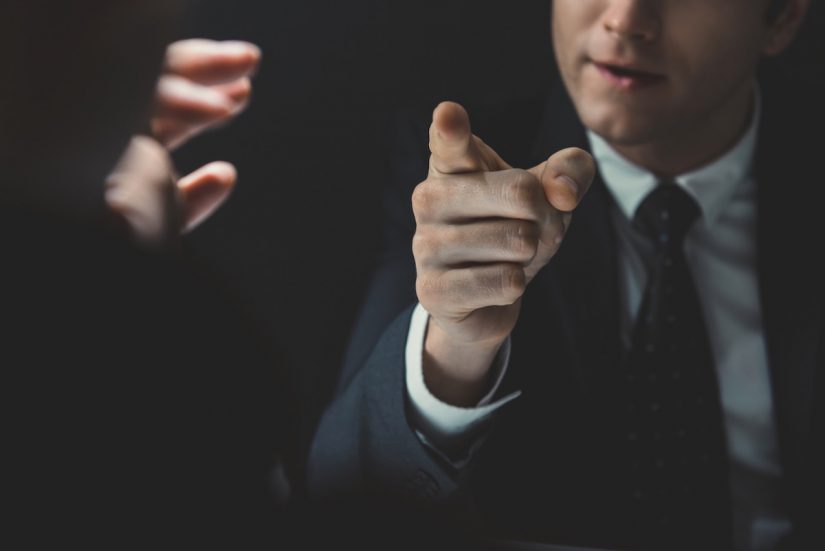 A criminal offense lawyer represents those who have been accused of criminal activity. If you have been arrested for DWI and want to know what your best options are, then turn to a firm that you can trust will provide you with aggressive and personalized criminal defense counsel.
Criminal Offenses in Harris County, Texas
Like many other states, Texas issues harsher consequences for every subsequent DWI a person receives. All DWI cases in Harris County are handled under Texas state law. If you have been arrested for DWI or DUI in any other state within 10 years of the date that you were arrested in Harris County, then that will count toward your sentence. DWIs can be charged as misdemeanors or as felonies, depending on the circumstances of the case. According to the Texas Penal Code, the blood alcohol content limit is 0.08, or 0.04 for commercial drivers. This offense is classified as a class B misdemeanor. The penalties in sentences for DWI in the state of Texas are as follows:
First Offense
The first time you are convicted of DWI you will be responsible for paying fines up to $2,000 and could spend between 6 to 180 days in jail. Your license will be suspended from 90 days to one year and you may be responsible for paying an annual fee of up to $2,000 for three years in order to retain your driver's license. Because it is your first offense, it is not mandatory that an ignition interlock device, otherwise known as a breathalyzer, be installed in your car, though that is a potential penalty. You may also be required to complete community service, DWI education or treatment, and your car insurance premiums may go up.
Second Offense
After the second offense, the penalties increase, and if this is your second DWI conviction in five years then you will be required to have an ignition interlock device installed in your car. It's important to know that many of them now come with cameras to verify the identity of the person blowing into it. The fines you face after your second offense run up to $4,000 and you may spend between one month to 12 months in jail. Your license will be suspended for at least one year, and for at least three years you may have an annual fee of $2,000 that you will need to pay in order to retain your driver's license. Like your first offense, you may be required to complete community service as well as DWI education or treatment. Your car insurance rates will also go up.
Third Offense
After your third offense, if you did not have an ignition interlock device already installed in your car, then it will be mandatory. You will receive a $10,000 fine and will spend between two to 10 years in prison. Your license will also be suspended for one to two years, and in order to retain your driver's license, you will be required to pay a fee of $2,000 per year for three years. Like prior offenses, you may be required to complete community service, DWI education or treatment, and your auto insurance company may drop you or drastically increase your rates.
DWI's in Harris County
According to the 2010 census, there are over 4 million people in Harris County, making it not only the most populous county in Texas but also the third most populous county in the United States. It covers over 1,700 square miles and is home to multiple universities, companies, hospitals, research centers, and places of interest. Needless to say, there are a lot of people on the road who are either residents or visiting all that the area has to offer.
But no matter your reason for being on our roads, it's important to drive safely and sober. According to the Harris County Sheriff's Office, in 2019 there were 15,850 cases of driving while intoxicated. 31 of those were cases of intoxication manslaughter. Harris County, unfortunately, has the highest number of driving while intoxicated fatalities according to data collected by the Texas Department of Transportation in 2019. Additionally, Harris County has the most alcohol-involved crashes out of all other areas in the state.
As the Harris County sheriff's office points out, those statistics only include the individuals who were caught. One particularly devastating period was during the week of February 3, 2019, when several people were killed by drunk drivers, including a pedestrian riding a mobility scooter on the sidewalk who was hit by a drunk driver jumped the sidewalk, hit a signpost, and then hit the victim.
Preventing Drunk Driving in Harris County
The people of Harris County are rightly angered and want more to be done about the problem, including increasing consequences for those who have been found guilty of manslaughter. More is being done to lower these crash numbers and to make the area safer. One of these solutions is to install ignition interlock devices, also known as breathalyzers, that have a camera so a picture of the person blowing into it is taken. This will prevent false samples from being blown into the device, which would allow someone who should not drive to turn on their car. With the camera, there is evidence that the person who should be blowing into it is, in fact, the person who is. Drivers in Harris County must be careful and obey traffic laws because the sheriff's office is cracking down on unsafe drivers with fierce support of the community.
Why You Need A Lawyer
Being arrested under suspicion of driving while intoxicated is not the same as being convicted. An experienced criminal defense attorney can help you get a lower sentence. When you are facing serious consequences, you want legal counsel that will fight for you. Give us a call today at The Napier Law Firm in order to schedule your free consultation.